Celebrating 20 Years With Alaska Airlines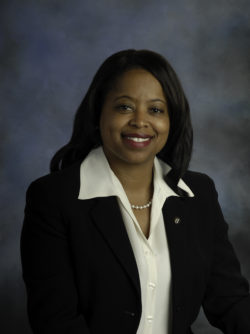 This year marks the 20-year anniversary of the relationship between Dream Foundation and our corporate partner, Alaska Airlines.
Over the years, Alaska Airlines has donated over 1,000 round-trip flights, helping us fulfill over 400 Dreams impacting more than 2,000 people, while Alaska Airlines passengers have donated over 5,400,000 miles to Dream Foundation – enough to fly around the world over 216 times!
It's a partnership that works well for all involved. Beyond the shared commitment to service, both parties bring practical elements to the relationship that add magic to Dreams.
Says Kisa Heyer, CEO of Dream Foundation, "We have the infrastructure and decades of expertise in handling thousands of Dream applications, deliveries and fulfilment across the nation. Alaska Airlines provides the flights and airline miles that makes it possible for us to reunite families, or for Dreamers to take vacations that provide much-needed respite."
Shaunta Hyde, Managing Director of Community Relations at Alaska Airlines, agrees. Says Hyde, "The mission of the Dream Foundation aligns with our purpose to support communities we serve and those in need. By partnering with Dream Foundation, we are able to provide the foundation with air transportation to make those Dreams a reality."
Heyer also wants to acknowledge that the corporate partnership also adds value to gifts from individual supporters, saying, "We often say that it takes a community to fulfill a Dream, and this is a perfect example of how all of the community members play different but vital roles. When Alaska Airlines donates the flights for a Dream, that means that gifts from our supporters can be put to all of the other costs and other Dreams, so we can fulfill far more Dreams across the nation every year."
So what have been some of the highlights from the Dreams that Dream Foundation has delivered with support from Alaska Airlines over the past two decades? Says Hyde, "Seeing the faces of those receiving their Dream, and lifting the spirits of the families surrounding their loved one. The impact of someone that doesn't even know them, caring enough to provide a memory that is transformation and long-lasting, is inspirational."
Says Heyer, "Dreams come in many forms, but the amazement, joy and gratitude of every single Dreamer when they hear that we are going to help them take that special trip is the same. Knowing that we have been able to give someone with a terminal illness the chance to get away and often the opportunity to seek closure or create memories for their family makes every day worthwhile."