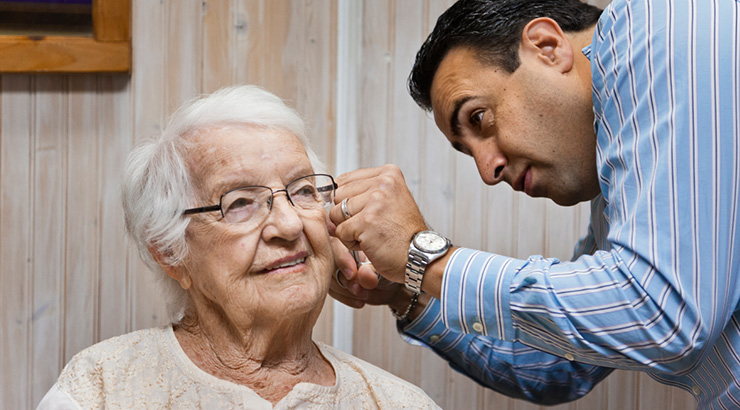 Aiding a Basic Need
Share this dream
Dreamer: Hilda, 99
Dream: To converse with those she loves once more
Dream #: 21,569
With your help, Hilda's quality of life is renewed and much improved.
Latest Tweets
[rotatingtweets screen_name='dreamfound']
Ninety-nine-year-old California resident Hilda has had difficulties hearing for almost 20 years. Even so, her friends and caregivers say she is a "source of love and light" to those around her.
When Hilda received a life expectancy of six months or less, her daughter and loved ones were determined to help her live out her final days with the gift of improved hearing. Hilda and her family approached Dream Foundation requesting a pair of hearing aids. According to the family, "Hilda tries to feel what we are saying, but to really hear what is going on around her would be such a gift!"
Hilda's face lit up when she received her hearing aids. After two decades being 100 percent deaf in one ear and 95 percent deaf in the other, she was finally able to hear conversations clearly again. When the doctor asked her what time she woke up, she exclaimed without hesitation, "9:30!" When asked about the last time she ate ice cream, Hilda beamed and replied, "last week!"
Hilda is now able to hear even the faintest whisper and engages comfortably in conversation with those around her.
When one's ability to meet his or her basic needs becomes out of reach, a dream that may seem simple in nature can have a tremendous impact. With your help, Hilda's quality of life is renewed and much improved.
Thank you for making dreams like Hilda's come true.
Share this dream