Every Dream is made possible thanks to someone like you.
Inspired by every person, business, church group, sorority and school club that has raised funds for Dreams over the years, here's where you'll find many ways to help make Dreams come true!
MAKE A GIFT TODAY
Your gifts help make the final Dreams of terminally-ill adults and their families across the nation come true.
Give Monthly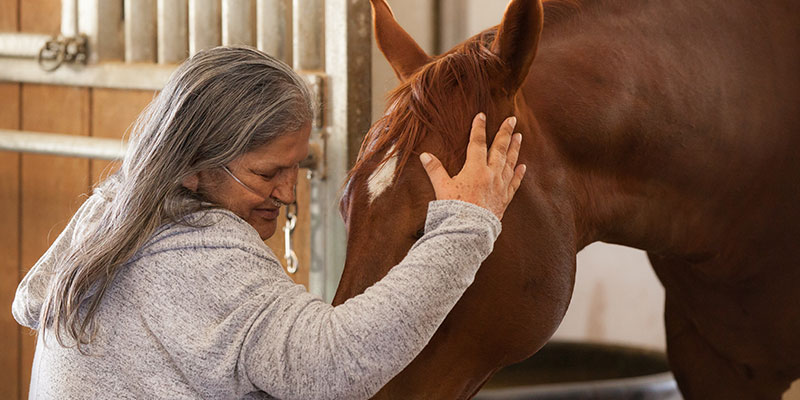 Elvera dreamed of being close to the horses she loves.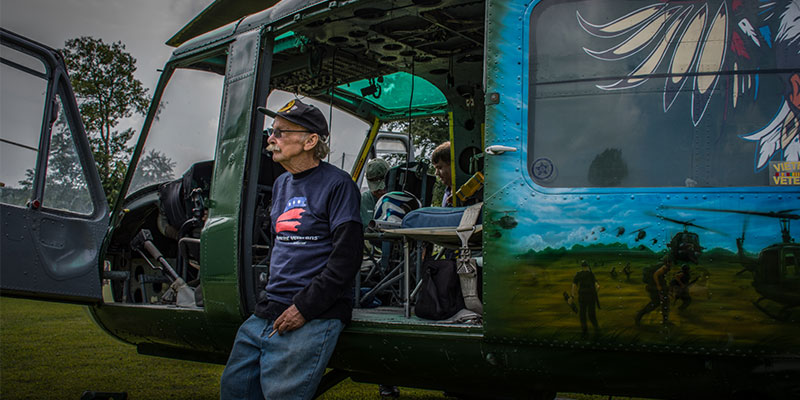 U.S. Army and Vietnam veteran Billy took his family on the "Huey" helicopter he rode during the war.
Dreams for veterans
Dreams for Veterans honors our veterans' service by fulfilling their final Dreams, providing them, their families and caregivers inspiration, comfort and closure at the end of life.
Your gifts help terminally-ill U.S. military veterans who served from World War II to the Iraq and Afghanistan Wars and every conflict in between; those who served during peacetime or who currently serve on active duty, in the Reserve and National Guard.
Give Monthly
Raise Funds for Dreams
Subhead text goes here.

Raise Funds on Social
Launch a fundraiser to support our Dream program or our Dreams for Veterans program!

Inspire Friends and Followers
Take photos of your fundraisers, post them to your social channels and tag us so we can thank you!

Start your own fundraiser
Hold a bake sale, dinner party, or partner with a local restaurant to donate profits to Dream Foundation. Invite friends to donate to Dreams in place of birthday gifts.

Funeral/Celebration of Life donations
Refer donations made via memorial services, funerals, celebrations of life, and "in lieu of flowers" listings to support Dreams.

Create a Tribute Page
Create a tribute page on Facebook and/or Instagram to celebrate special occasions, honor someone with a terminally-ill disease or remember a loved one and raise funds for Dreams or Dreams for Veterans.

Fundraise with a livestream
Inspire your viewers to help make Dreams come true or support Dreams for Veterans while streaming your favorite game on Twitch, Youtube or Facebook Gaming.
Workplace Giving
Inspire and unite your team! Bring fun to work, enhance your corporate social responsibility program and connect your people with your mission and community.
Learn More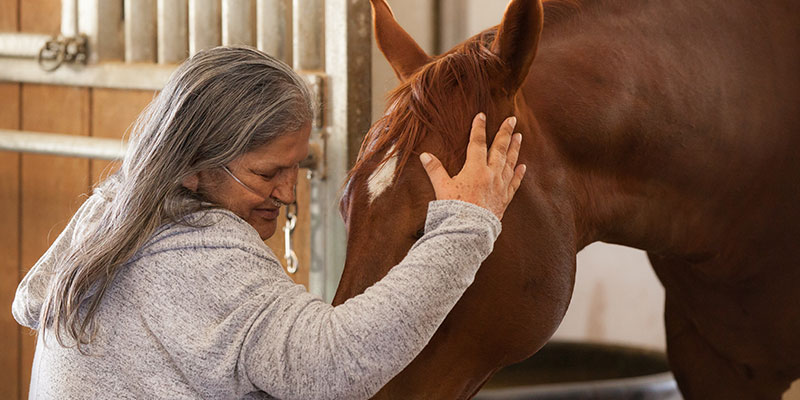 Elvera dreamed of being close to the horses she loves.