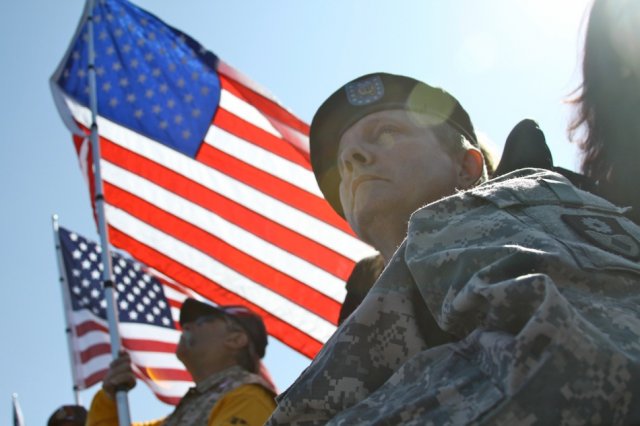 Serving Those Who Have Served
I want to share this patriotic dream with you, beautifully told by photographer and Dream Foundation supporter, Corey Villicana.
At Dream Foundation we are proud to fulfill a broad spectrum of dreams, yet we regard those expressed by our country's veterans as uniquely special. It's an honor to serve those who have so bravely served on behalf of our freedoms. The timing couldn't be more appropriate for this story… and the photos of a soldier's dream fulfilled.
---
"Yesterday morning, I had the honor of being part of something that will leave an impression on my life forever. I photographed a marvelous man's final dream: to share his deep sense of patriotism with his family at a memorial service marking the 10th anniversary of 9/11. He is an honored soldier, having served multiple tours of duty at home and abroad. He's also living his final days, as the effects of Lou Gehrig's Disease overcome him. His name is Ernest.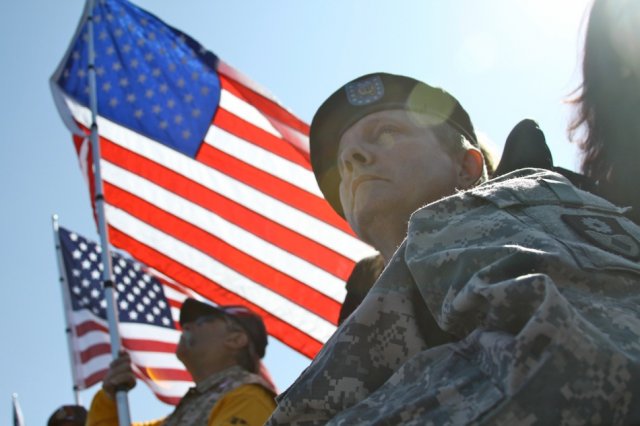 I'll never forget my first glance of the sergeant. Fully uniformed, sitting tall and proud in his wheelchair, he maneuvered himself down the center aisle of the ceremony to his place at the front of the crowd. From where I sat, I looked up at him. I watched him like a hawk, scanning his frame from behind my camera's lens. I read his face and the sporadic movements of his body. Although he cannot speak, I felt like I knew exactly what he was saying.
During the ceremony, Ernest was recognized for his service to our country and his fearless fight for his life. In that moment, it hit me. This man, father, husband, brother, solider is the epitome of bravery. Brave enough to face down war. Brave enough to accept his life's fate. Brave enough to show up yesterday, a true patriot.
There were tears, mine included. As the sergeant and his family cried together, the crowd of people behind us cried, too. Then they rose to their feet and gave him applause. And then there were smiles.
Leaving the ceremony was bittersweet. I knew I'd helped document a moment in this man's life that he had wished for above all else. But I couldn't help but be sad knowing I wouldn't have another opportunity to see him, or photograph the truth in his face, the honesty in his eyes and the pride, honor and bravery that poured from his heart.
I hope to move forward in my own life with just an ounce of the bravery I saw the sergeant portray. I'm overwhelmed with thanks for the opportunity to be part of his dream, and to have spent those few hours in his presence."
Ernest with his wife, Maria