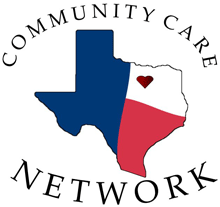 Big hearts show big-time compassion in support of Dream Foundation!
In Texas, where everything is big: Big hearts show big-time compassion in support of Dream Foundation!
Community Care Network Silent Auction
Dallas, TX- June 23, 2010
Sherlock's Pub and Grill
On June 23, 2010, the Dallas Community Care Network, held its 2nd annual charity auction at Sherlock's Pub & Grill to raise funds for the heartfelt wishes of Dream Foundation's dream families. Danielle Borton, head committee chair, and committee members, Courtney Layton and Gretchen Gore, secured wonderful, one-of-a-kind auction items — offering 100% of the proceeds to benefit Dream Foundation!

The event was attended by approximately 100 guests, which included dedicated social workers, members of the medical community, and local supporters. Auction items included Dallas Cowboys memorabilia, wine and spa packages, and stunning jewelry.
According to Courtney, the auction was a community effort. "It was incredible. We only had 25 auction items on Monday, and by Wednesday we had almost 100! Everyone really came together to make this event a tremendous success."
The cuisine included delicious home-style comfort food and the venue was filled with framed photos of dream recipients and their dream stories. In all, it was a wonderful and festive evening, made even better because of the wishes that can now come true thanks to the giving hearts of the Community Care Network.